Story Bridge image to feature on new stamp
AustralianLight is stoked and proud to have one of our images featured on an official Australian stamp issue commemorating Australian Bridges and the engineering achievements behind them. In particular, Brisbane's heritage listed 75-year-old Story Bridge will for the first time be featured, and with our image!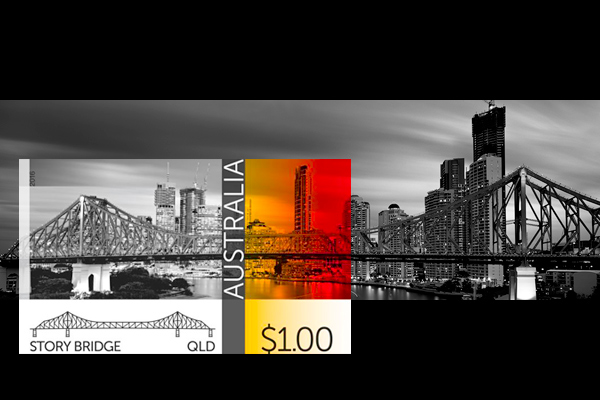 Make sure to check out the "Australian Bridges" collection by AusPost and the Brisbane Times / The Age articles introducing the new stamps. The collection itself is due to be released on the 15th of March and will be available until sold out.
Bernie will be buying most of the stock, so make sure to get in while you can and help commemorate Brisbane's famous landmark, even though this just might be the smallest size that AustralianLight will ever see one of our images released at! :)