Our Most Recent Images
We hope you enjoy our latest gallery images. Please follow the image links for display options and pricing...
The Heart of Melbourne - Bernie Zajac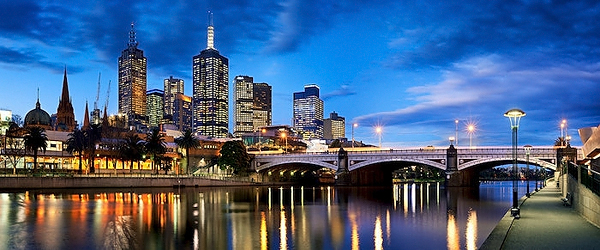 As dusk fell on a wintry evening in the heart of Melbourne, the glow of Flinders Street Station brings to life the Yarra River. So too, the Princes Bridge burgeons with activity as Melbournites navigate their way through the labyrinthine system of roads, paths and alleyways of the city.
The Yarra's mirror-like reflection beckons ones gentle stroll along it's banks, it's calmness an antithesis to the bustling metropolis that is Melbourne. Institutions along the river banks lure you in with delectable taste bud sensations -- share a tipple, indulge in great cuisine and reflect, whatever the time of day.
The lights are on and everyone is home; and what better place to call home than the world's 'most liveable city'. - Bernie
St. Kinda Pier - Bernie Zajac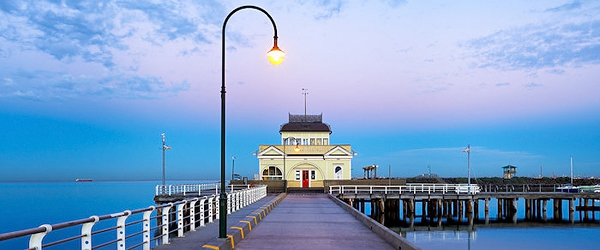 A scenic jewel quite literally in the heart of Melbourne, St Kilda Pier is the most famous attraction on St Kilda's beach, providing panoramic views of Port Phillip Bay and Melbourne's towering skyline.
Rich in Melbournian history, the pier provides an important symbol to the community and I felt privileged to be able to shoot it on this amazing morning. I look forward to returning here many times, now that I call Melbourne home, and capturing the pier in all of the chaotic Victorian weather. - Bernie
Brisbane's Pastel Palette - Russell Stewart

This not a shot that I set out to achieve. I was actually visiting Brisbane for the Santos City Of Lights laser display, that was to take place a few hours later.
At this point I was still scoping locations to shoot later in the evening, when all of a sudden and only for a moment, some lovely pastel pinks appeared in the north western sky.
This is quite typical really.... you can head out many times and the light does not play, but then when you least expect it and are totally unprepaired for it, this happens. - Russell
An Eye To Goodwill - Russell Stewart

What does a photographer do when waiting for darkness and the Santos City Of Lights laser display to commence?
Shoots a wide field twilight panorama of course! This was shot near the Maritime Museum and the view extends from the Brisbane Eye (ferris wheel) on the left, to the pedestrian Goodwill Bridge on the right. - Russell