A selection from our recent images
We are happy to present a selection from our more recent images.
If you have any questions regarding our images, the presentation method or even the creation of a custom image just for you, then please do not hesitate to contact Russell on 0416 143 908.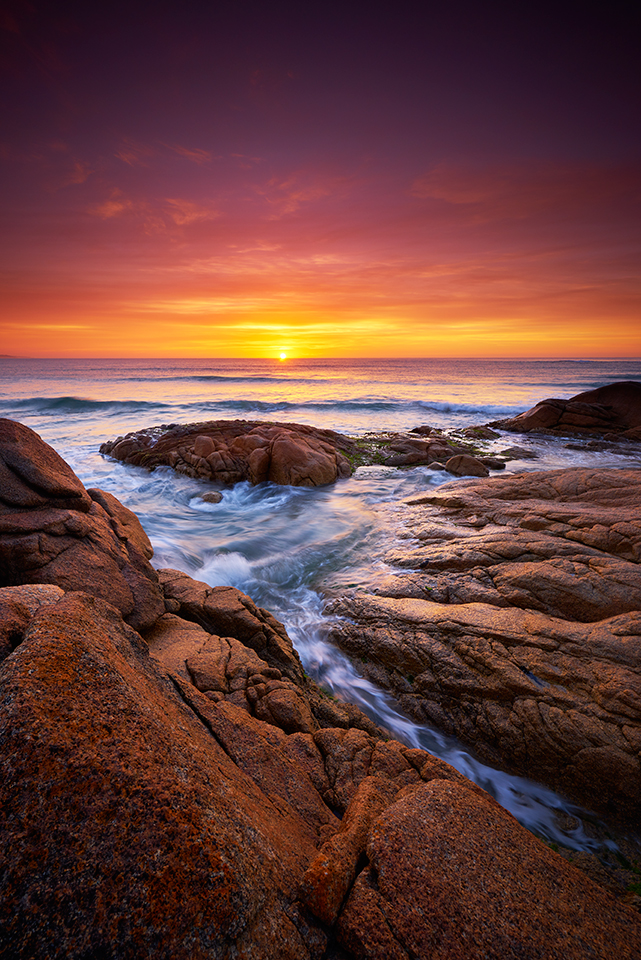 "It was a long drive from Queensland to the Croajingolong National Park, located in the East Gippsland area of Victoria.
This made it all the more disappointing to be greeted by a lack of good weather for photography. Overcast days, colourless sunsets / sunrises, huge seas and sandblasting winds.
Bernie and I were beginning to think that we would return home without any images to show for our efforts, when, just a couple of hours before our planned departure, we were rewarded with calm seas and this fabulous sunrise.
All of a sudden, every kilometer (of the 3000+) was worth the effort." - Russell

"Corral Peak provides for a secluded and unique vista within Mt Buffalo National Park; often overlooked by walkers and visitors in preference for the imposing and impressive formations of The Cathedral. The plains below the peak are filled with bogs & mires and thickets of alpine vegetation, presenting plentiful opportunities for photographers.
Having shot the scene weeks before first snowfall, I'm itching to get back to shoot this part of Mt Buffalo under a blanket of snow." - Bernie

"Out of all of the Victorian high country, I've easily spent the majority of my time exploring Mount Buffalo National Park. There's just something incredibly unique about the plains and peaks up there that make photographing it an absolute joy.
I've clambered up to The Cathedral at Mt Buffalo National Park in pre-dawn darkness on many occasions to shoot sunrise, however only once have I been gifted with such a fiery spectacle. Through capturing this shot on my panoramic film camera, I had the joy of receiving the film back from the lab and seeing this shot come alive on a light box - the colours rendered by the Velvia 50 transparency film were simply astonishing.
It's moments like these that remind me what landscape photography means to me and how much I enjoy seeing these scenes come to life." - Bernie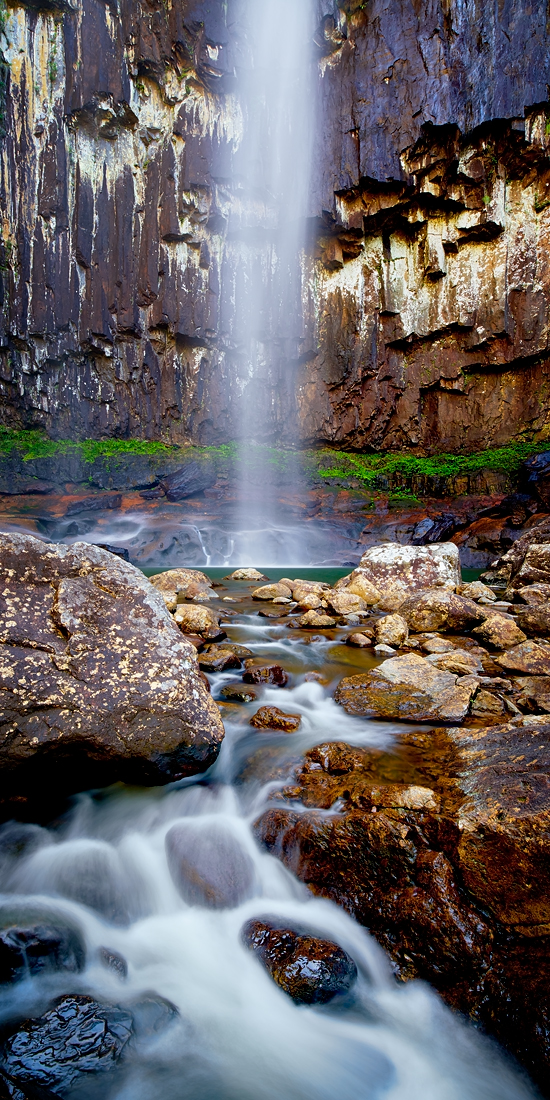 "Minyon Falls is located west of Byron Bay, near Bangalow in the Nightnap National Park.
Two trails lead to the base of the falls, one being a challenging 5.6klms (from the top of the falls just 120m above), the other a much easier 2klms from a downstream location.
There's no prize for guessing which one I chose. :)" - Russell.

"If only walls could talk - what stories would they tell? Pickering's Hut stands as a quintessential Aussie bush-hut, surrounded by the gorgeous colours of Autumn and nestled beside the icy waters of the Howqua River.
The old fence may have been built to keep cattle out and to serve a reminder that the hut is private, but now only adds to the character and mystery of this amazing little place!" - Bernie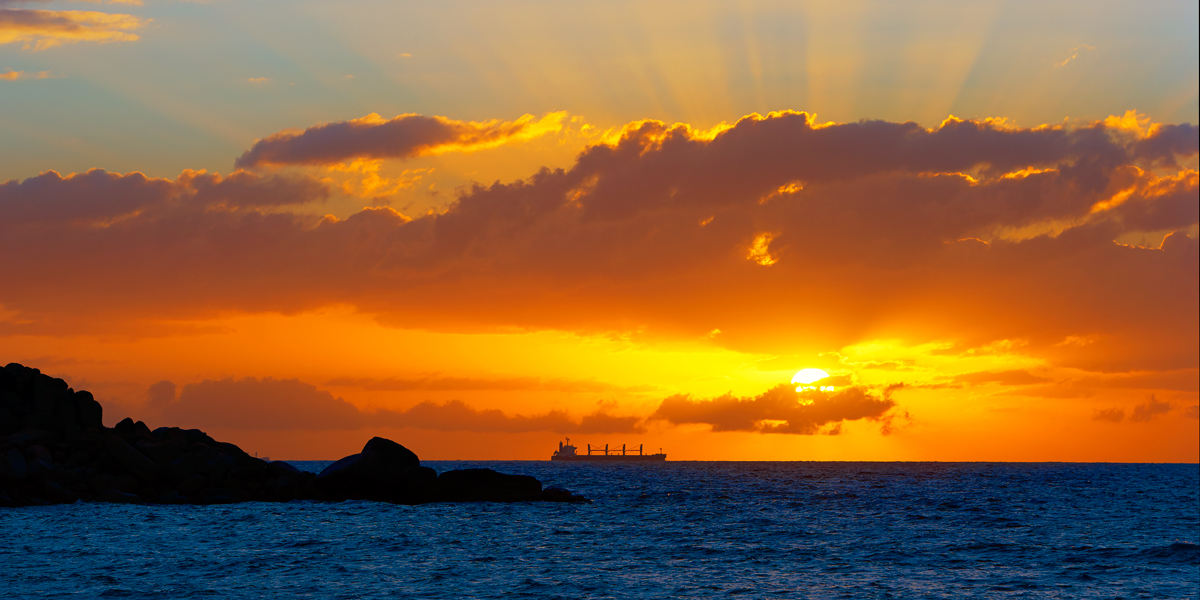 "A magnificent golden sunrise welcomes the sailors on board this bulk tanker, as they make their way through the Great Barrier Reef, just off Magnetic Island." - Russell

"The last day of our adventure to Croajingolong National Park in the East Gippsland area of Victoria.
In just a cup of coffee or two, Bernie and I would be back on the road for the long drive home. Until this sunrise the weather had not been our best friend on this trip and it was a very real possibility that we would be going home without a single seascape.
Thankfully though, as if to bid us a fond farewell, the southern latitudes presented us with this fabulous sunrise that seemed to last forever." - Russell
"The south-western tip of Victoria is a region that is filled to the brim with picturesque scenes - not only do you find the infamous Great Ocean Road here, but you also get spectacular rainforest & hinterland, which of course means waterfalls galore. Beauchamp Falls is one of these, and is within close vicinity to its slightly more photographed sibling - Hopetoun Falls. Given the opportunity, both falls could be explored and soaked up within a couple of hours and offer a fantastic alternative to the coastal vistas when visiting the Great Ocean Road.
Be sure to check out the Parks Victoria website for updates regarding closures at both falls, as they can be regularly closed for track maintenance, especially after heavy rain which is not uncommon for the region." - Bernie