A selection from our recent images
We are happy to present a selection from our more recent images.
If you have any questions regarding our images, the presentation method or even the creation of a custom image just for you, then please do not hesitate to contact Russell on 0416 143 908.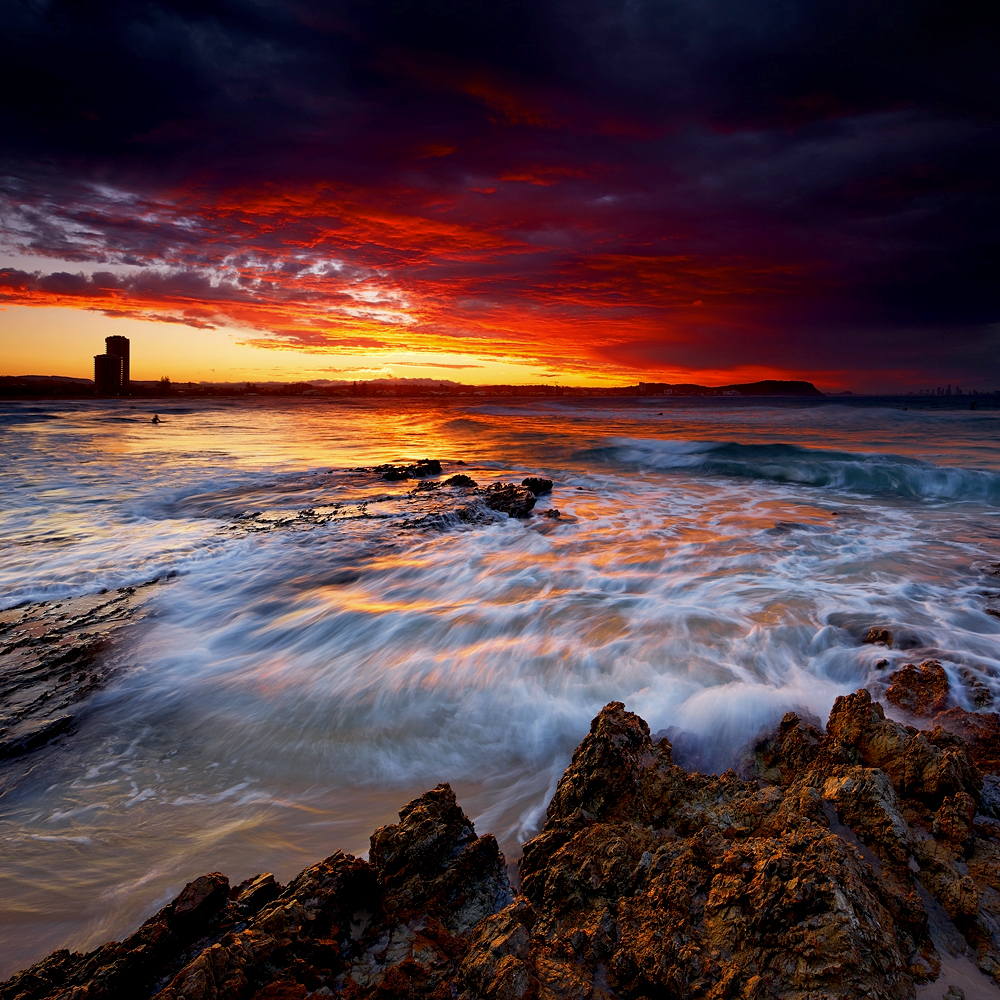 "Sunset over Palm Beach, as seen from Currumbin Rocks.
A passing storm provided a dramatic sunset sky on this evening and I was lucky enough to be nearby with the camera to capture it.
So many times Bernie and I head out and the light doesn't play, so it's always fantastic when we are presented with a view like this." - Russell

"The infamous "Cathedral" rock-formation within Mount Buffalo National Park, high in the Victorian High Country. A decent cover of snow providing a perfect contrast for the earthy tones of the barren granite landscape, and not to mention the spectacular sunrise that Mother Nature offered up to me this special morning.
Just enough to make me forget the hard slog of snow-shoeing up the narrow path in pitch-black darkness with a hefty backpack holding two cameras and tripods! Worth it? Absolutely!" - Bernie
"Landscape photographers spend many hours looking for grand vistas to photograph, but sometimes, quite a pleasing photograph can be found right in front of your nose... you just need to stop looking and see." - Russell
"Shooting in blizzard-like conditions wasn't exactly what I'd planned for nor what I was hoping for, but alpine environments are known to throw anything and everything at you, so I had to make the most of what I was given.
The weather, which relentlessly persisted for 2 days and nights in a row, meant all hopes for an alpine sunrise or sunset were lost. At least the storm system dropped some much needed snow for the Victorian Alps! I'll definitely come back to give Razorback Ridge another shot." - Bernie

"The first warm rays of sunshine are welcomed by Craig's Hut (and two very cold photographers) high upon Mt Stirling in Victoria.
This is a fantastic location to photograph, but the weather can be very fickle in the high country and luck plays a role in providing good weather & light for photography. " - Russell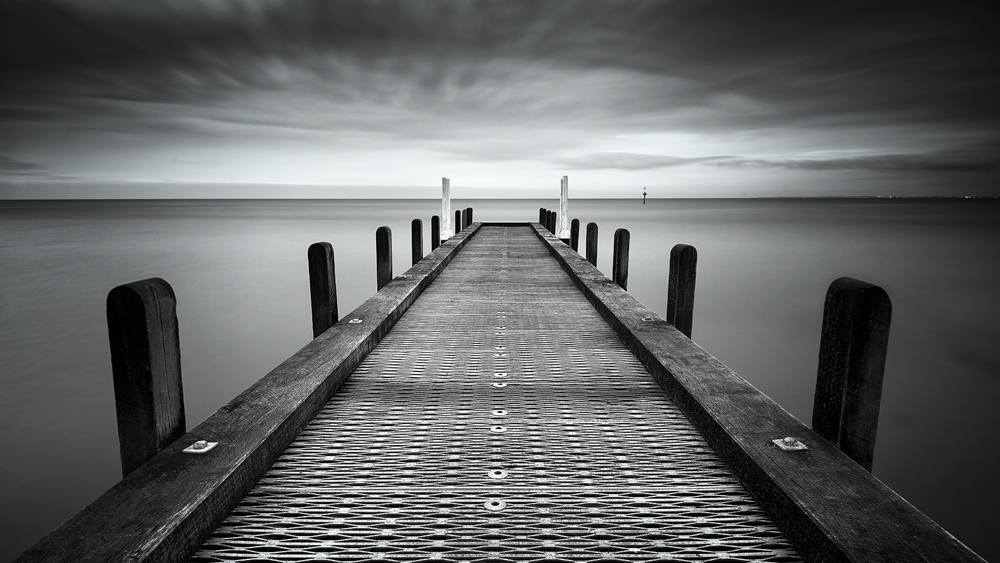 "The frequently-photographed pier at Olivers Hill out Frankston way on a cloudy and colourless sunset -- perfect for some moody monochromatic treatment to accentuate the atmosphere of the evening." - Bernie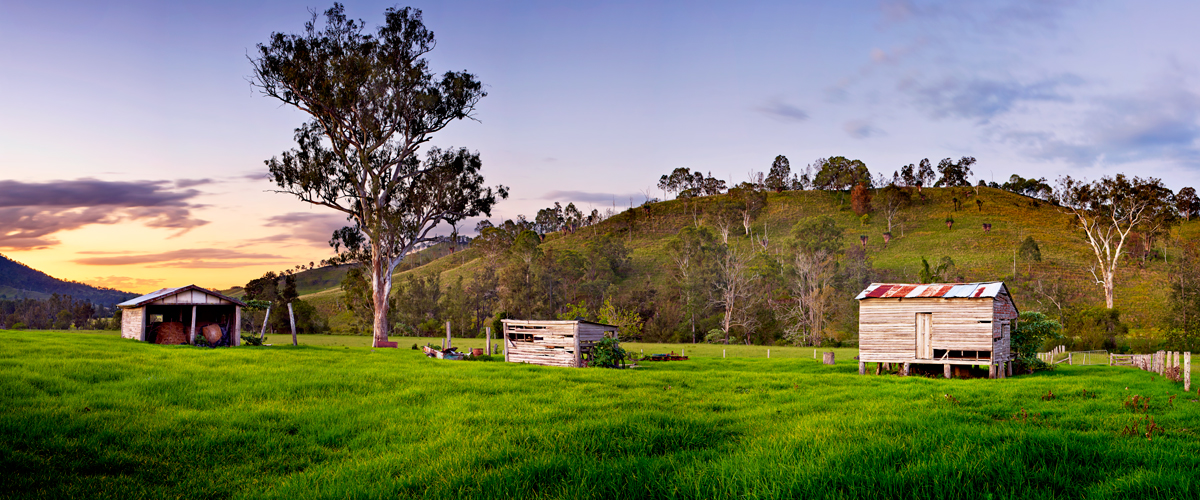 "I love documenting the old farm sheds of Australia, however it's not often that I get the chance to photograph them in such wonderful 'post sunset' light.
As Bernie and I travel around the country, we will often see just a pile of wood and iron where an old farm shed once stood. It's so sad to see their charm & character lost to the soulless zincalume sheds of today. Soon their remnants and the stories they tell will be gone forever and it will up to photographs to maintain their connection to Australia's farming history." - Russell

"Sometimes it's just nice to stand back and watch the gears of a city grind together from afar. Close to the action, but yet somehow still distanced enough to enjoy a little bit of urban serenity. This part of Melbourne offers that unique blend of the Yarra River, the expanse of the city, and vantage points to do them justice." - Bernie